c'mon... another koreanovela favorite... COFFEE PRINCE!
I knew it... from the teaser of GMA, i knew that i would definitely get hooked on this distinctive love story!
Choi Han Kyul (also known as Arthur in the tagalog version) is outright cute!!! I know some would disagree... but i dont care,hehe!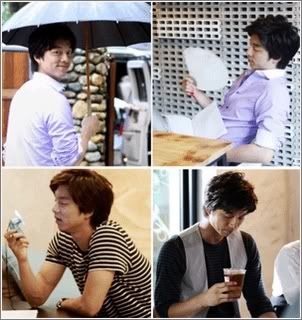 Go Eun Chan (also known as Andie) is a 'pretty boy' as well..haha!
The script's not that credible though, but the hell...it still amuses me =D