I lost inspiration to blog. Hai. Anyway let me share some random thoughts.


1st.. drink all you can at CANTINA.. for P115 only! why am i stuck here at home? simple lang.. di ko ren masusulit ung 115 dahel i dont really drink (as much as possible) beyond my limit. sayang lang ung 115 na yun.
2nd.. i was supposed to go to Gibo's meeting de avance, but didn't, a certain client needs to meet me asap. sorry gibo =( i watched the live streaming instead =)
3rd.. Coheed and Cambria here in Manila on July 30? Man this year is the sh*t! Kings of Convenience, Dashboard Confessional, JT, John Mayer, Tears for Fears.. AYOS! More details on the coheed and cambria concert soon at manilaconcertscene!
4th.. saw this link at twitter (I dont have twitter.. i was just lurking at Bubbles Paraiso's tweets) and became more proud of my bet G1BO! I'm also happy that Ruffa G's for Gibo. i love her! and so is Raymond Guttierez, Miriam Quiambao, Daphne Osena Perez! Posh people love gibo =)
5th.. again.. gibo.. again.. sorry im a passionate supporter! i was watching 'You've Got Mail' when my mom and i realized that gibo looks like tom hanks! =D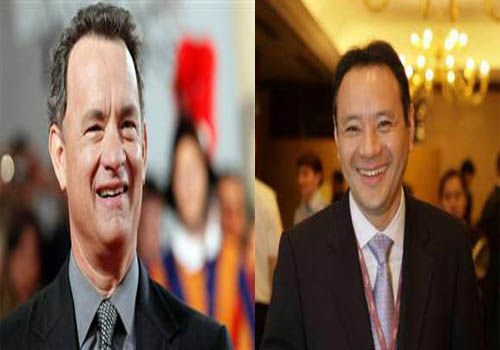 6th.. I just watched DEAR JOHN.. and damn it made me cry.. shameless to say.. i was crying a lot when John was talking to his dad in the hospital, argh! I actually thought I wouldn't appreciate this.. but yeah i did. Good thing it didn't primarily focused on love. AND WHOA, CHANNING TATUM is delicious as always, I've always been a fan baby boy =)
AYUN LANG. BORED. MAINIT. CIAO! =D