So finally after selling all of my Avicii tickets, which I would like to say "thank you" too of course, it's finally time to experience his music live!
The 23-year-old Swedish DJ and producer also known as Tim Bergling performed here in Manila last May 15th at the MOA Arena. It was originally dated April 4 but was postponed due to health reasons. This is Avicii's second time to perform for his Manila fans as he first went here last December of 2011 at Republiq.
People started going in the arena past 10pm.
First event with my red hair (and the huge eyebags, ugh!) :(
Have to fly to MOA Arena right after work that time. I asked my companion to go straight to the venue and not meet me up anymore, as I preferred to ride the MRT due to obvious reasons, while he'll be bringing a car. Arrived at the venue quarter to 10pm (concert's time is 8pm), but was very happy to learn that it didn't start yet! We went inside already with Bassjackers's Marlon Flohr spinning for the excited crowd! I know I was hoping to not miss Avicii's entrance, but I didn't expect Bassjackers to be quite awesome too! Bassjackers ended his set with Zedd's "Clarity". Although there have been some technical glitches, DJ Marlon of Bassjackers was able to pull it off and still made so many girls screaming and singing "If ouuuurrr loooovvve is tragedy....!". Filipino DJ Ace Ramos went on stage prior to Bassjackers to open the event.
DISCLAIMER: Don't have much photos coz I haven't receive it yet, he's still in Boracay and I am so outdated with this post already.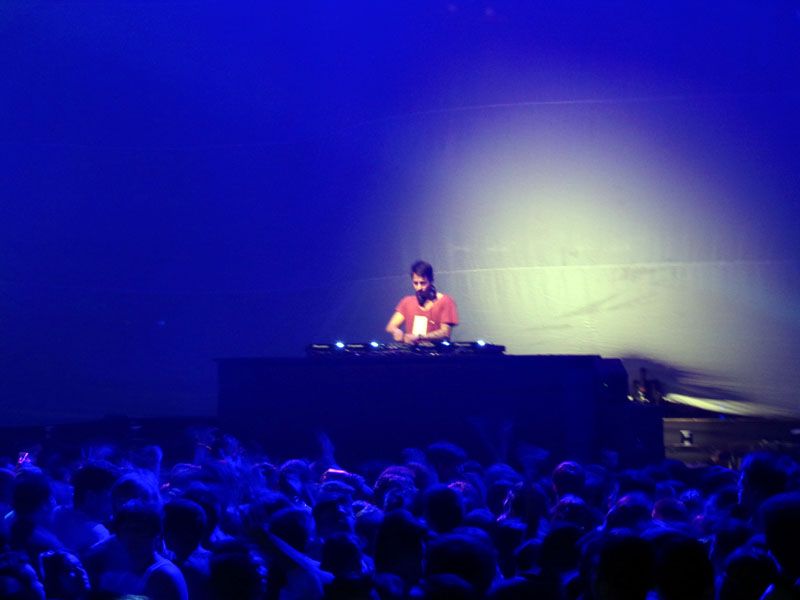 Marlon of Bassjackers (photo from http://www.divinemlee.com)
Marlon of Bassjackers on orange top (photo from
http://djjet.tumblr.com)
It's past 11pm and there's still no sign of Avicii, good thing he started his set halfway before midnight! He opened his set with "I Could Be The One", a collaboration he made with Nicky Romero. You could only see his silhouette at the start of the song, until the white curtain behind the stage draw up and revealed him and the LED screen with his name on it. He was dancing while spinning the decks, reminded me of David Guetta's awesome energy when he started his set with Titanium during his visit here last year.
Avicii's silhouette and logo behind the white curtain (photo from
http://www.kristn.com)
Aside for "I Could Be The One", Avicii played some house music hits like "Fade Into Darkness", "Don't You Worry Child", "X You", my favorite "Silhouettes", and the crowd favorite "Levels". He also did remixes of Calvin Harris feat. Florence Welch's "Sweet Nothing", Temper Traps' "Fader" and "Sweet Disposition", Eurythmics' "Sweet Dreams (Are Made Of These), and Rihanna's "Diamonds".
Hi white boy! (photos from
http://www.kristn.com)
I personally enjoyed Avicii's LED graphics which absolutely add up to the whole EDM party experience. The moving roller coaster video on his background was mind blowing while the 3D Avicii headset visual's definitely my favorite!
(photo from
http://www.raleene.com)
Silhouette!
(photo from
http://www.raleene.com)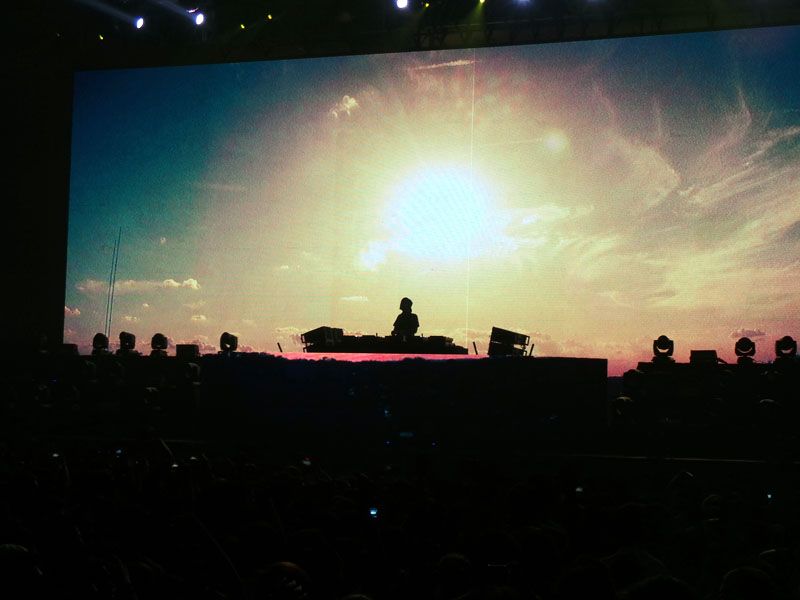 (photo from http://www.divinemlee.com)
(photo from
http://www.iheartlesha.com)
Avicii actually owns his own brand of headset. (photo from
http://www.raleene.com)
Roller coaster 'high' ride!
(photos from
http://www.kristn.com)
I can't seem to find a better video of those roller coaster visuals!
Of course aside for the coolest LED visuals, are the equally beautiful lights!
The concert ended almost 1:30am , and for the first time my feet didn't hurt that much compared to other rave parties I've gone to. Admittedly, it is because I didn't dance and rave as much as how i was on previous EDM concerts.
Avicii also brought some new sounds, progressive all through out, which you should be thankful for when one of those become mainstream. You definitely heard it first and live among your peers!
Was hoping for more crowd interaction on his part though, I really really wanted to hear his voice and greet Manila, but was left partying with him as he raise his right hand and hold his headset or deck with the other. It was a cute sight though, seems like he was really enjoying the crowd after all!
(photo from
http://www.myxph.com)
(photo from
http://www.kristn.com)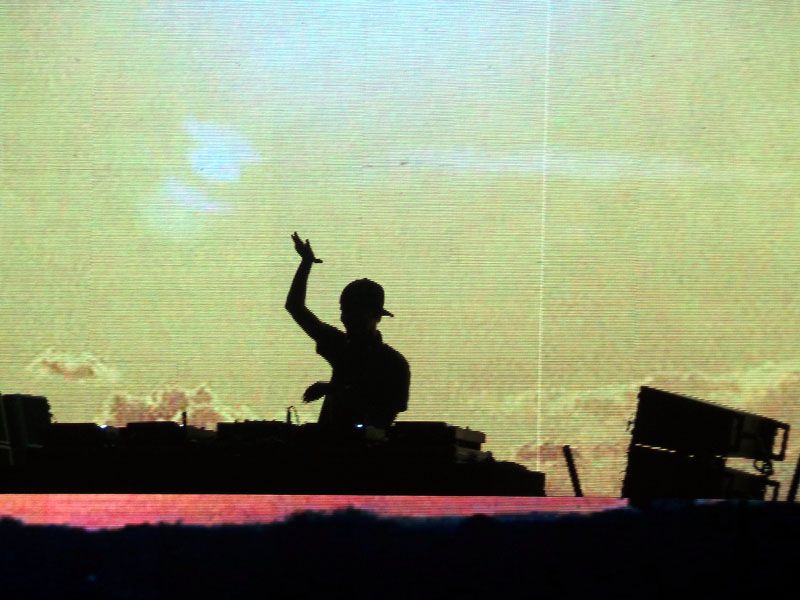 (photo from http://www.divinemlee.com)
Some personalities spotted in the event are Enrique Gil, the Becky Nights: Divine Lee (with boyfie Victor Basa), Matt Gozun, and Jake Galvez, Georgina Wilson, Tim Yap, IC Mendoza, Phoemela Barranda, Liz Uy, Raymond Gutierrez, etc.
Ultimately this young dj and producer still gave the youthful and stylish crowd a party experience they will never forget. And it didn't end there, the unforgettable night continued at Republiq for the after party!